NEWS Update - 23th April 2021
Bowls is Back - Letter from the Chairman
Dear members,

Bowls is back, the good news is that after all the disappointment of 2020 we shall soon be back playing bowls on the Wicklewood Green and I write to invite you to join the club for the 2021 season. The membership fees for the year are playing members £25 and social members £5.

The Club now has online banking and so I would encourage all who are able to pay their subscription by BACS direct to do so, the details you need are :-

Name: Wicklewood Bowling Club
Sort code: 20-99-08
Account number:- 20940003

For those who still need to pay by cheque or cash then please pay our Treasurer, Mike Gamble.
If you need to post a cheque, Mike's address is 8 St Andrews Close, Hingham, Norfolk, NR9 4JT.

Please can all subscriptions be paid by the 1st June 2021.

The other piece of good news is that an automatic irrigation system has been installed which hopefully will keep our green in good condition throughout the season.

The opening date has not been decided, but will be posted here as soon as it is agreed.


Lastly as ever we are looking for new members so if you know anyone who is interested in playing bowls of whatever standard, invite them along.
We are so lucky to have such excellent facilities so we need a vibrant and thriving Club to utilise them to the full.

Your Sincerely,

Alan

Alan Shildrake, Chairman
48, High Street, Wicklewood, Norfolk, NR18 9AJ



NEWS Update - 8th March 2021
Bowls update 2021

The maintance team have been working on the green all winter, looks good.
Panks will instal auto watering system in April, weather permitting.
The Bowls club sign will be fitted at the beginning of the village hall drive.

Clive has dates for games EBA, Ashill, Attleborough, Age UK, etc

All games are subject to Bowls Englands go ahead advice.

We will have an AGM when safe to do so.

Lets hope we can meet up soon.
Stay safe.

Alan Shildrake Vice-Chairman


NEWS Update - 7th December 2020
Sad News, the Death of Vera Jermyn

Vera died at the Norfolk and Norwich University Hospital this morning after a fall a few weeks ago.
Vera and Terry were members of the Bowls Club from the beginning, in 1973. Terry was a builder and built the Clubhouse in his spare time.
Both Vera and Terry were accomplished bowlers who also played during the Winter at Wymondham Dell indoor bowls Club.


NEWS Update - 20th September 2020
Club Dinner 2020 is Cancelled
Due to the current situation with the Coronavirus, we have decided to cancel the 2020 dinner at No 24. We hope you understand.


NEWS Update - 28th August 2020
Sad news
The Great bowler David Bryant died yesterday at the age of 84.
David visited Norfolk on many occasions and he and his fellow internationals visited the Club in the 1990's
to the delight of our members. Photographs of the visit are in the Clubhouse.

Obituary for David Bryant


NEWS Update - 27th August 2020
Some good news for indoor bowlers, Dell Indoor re-opens
NEWS Update - 19th May 2020
Some good news.
Our Bluetit is back into the new nesting box away from the cigarette tray.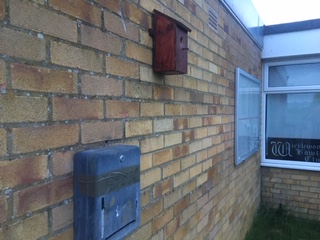 NEWS Update - 16th May 2020
Future bowling
The Committee have discussed whether the green should be reopened.
After consideration it was considered to be too early given current situation with CORVID-19 Virus.
The Green is being maintained and looks tip top.

NEWS Update - 17th March 2020
Closures
With the current COVID-19 Virus crisis we do not know what will be happening over the summer.

The planned meeting and Green opening have all been cancelled until further notice.

As soon as we know more we will announce it on this new page.

NEWS Update - 8th March 2020
Quiz
We had a very enjoyable evening last night with thirteen tables,
all batling to become winners. Great time had by all. Thank you.

NEWS Update - 8th October 2019
Club AGM 2019
Saturday the 12th October - Club AGM and social evening.
Starts at 5pm, all welcome, bring a few nibbles towards the food.

NEWS Update - 4th September 2019
Getting Ready for next season - 2020
Work has taken place today to prepare the green for the next season,
Spiking and Scarifying.

The contractors scarifying the green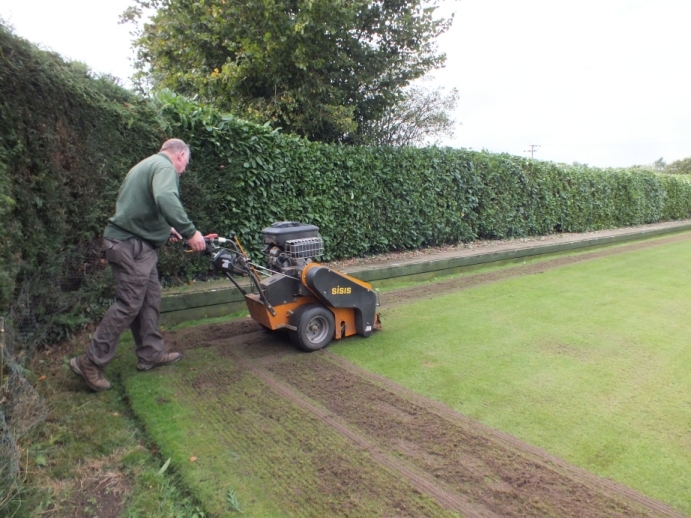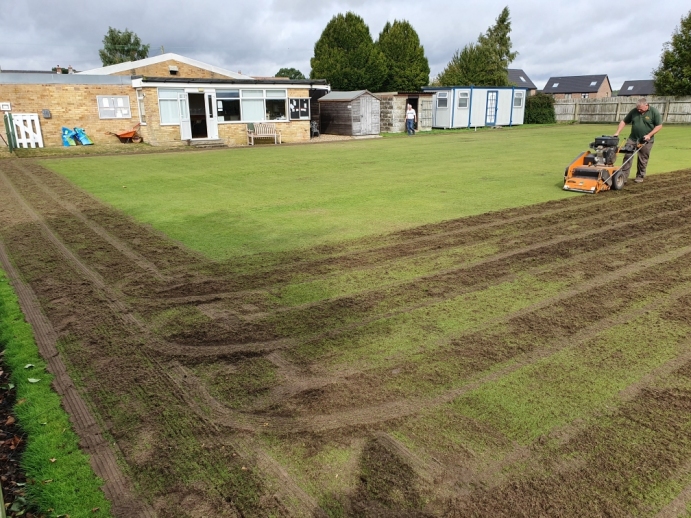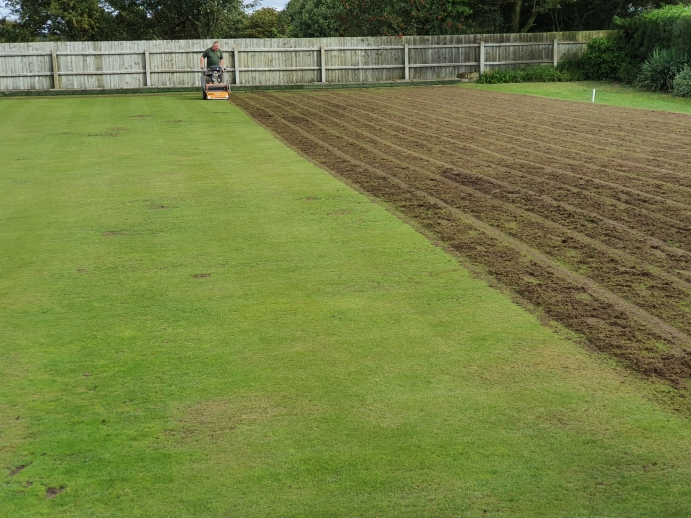 Alan and Paul bagging up lawn dressing for future use.



Clearing up the Scarified cuttings.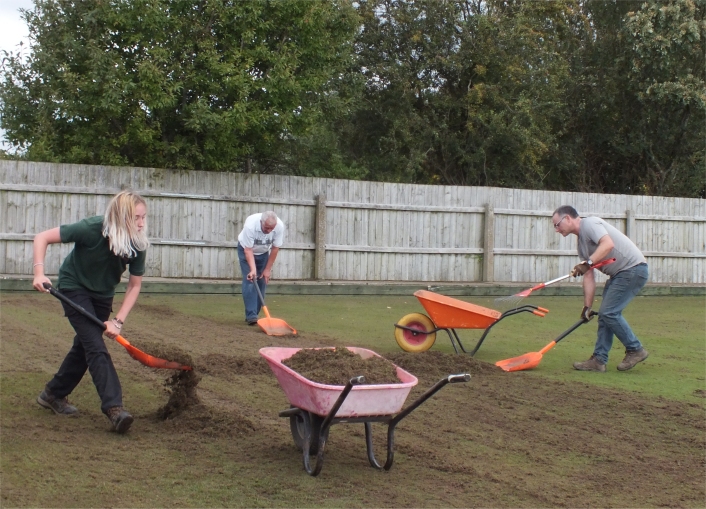 Congratulations, All ready to start in the Spring for the next seasion in 2020.