NEWS Update - 12th August 2017
Ashill League final table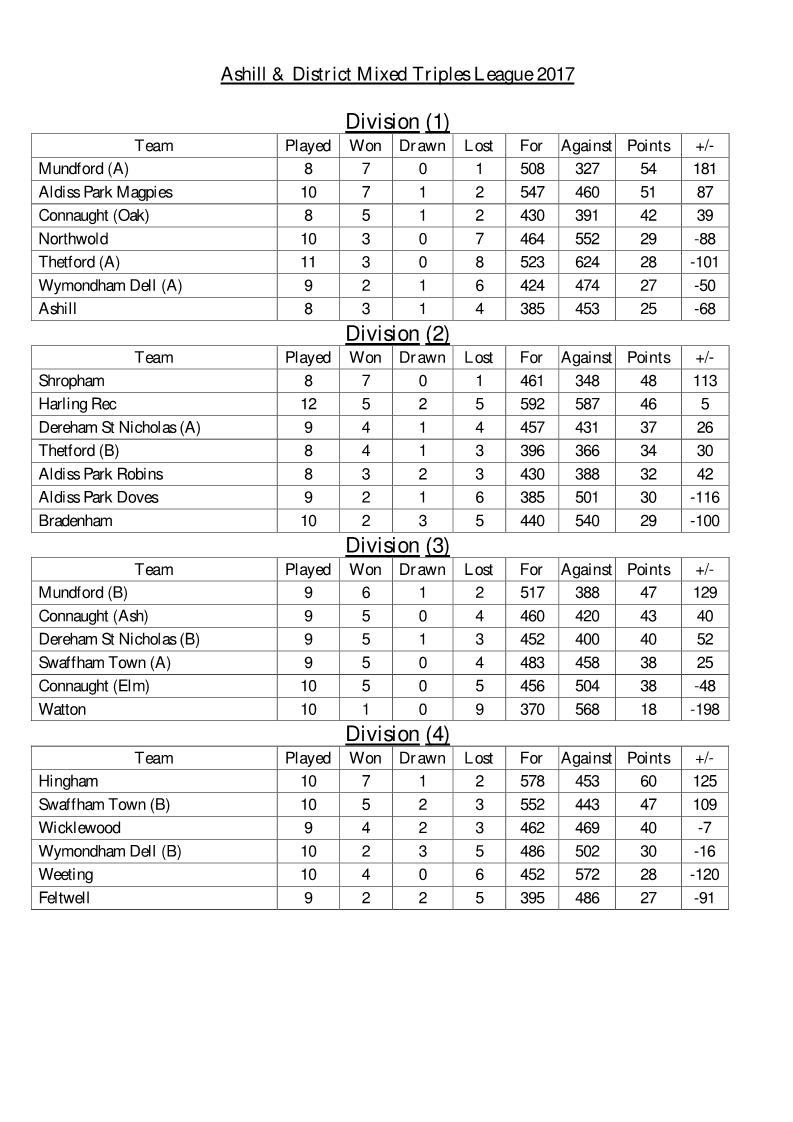 NEWS Update - 13th April 2017
Inside Bowls Magazine available to you.
If the link fails, copy this into your browser :-
http://www.insidebowlsmag.com/april17/index.html?r=78
NEWS Update - 7th April 2017
Spring meeting has gone and bowling will begin on 27th April, 2pm
All are Welcome to attend.

Our Annual members are back!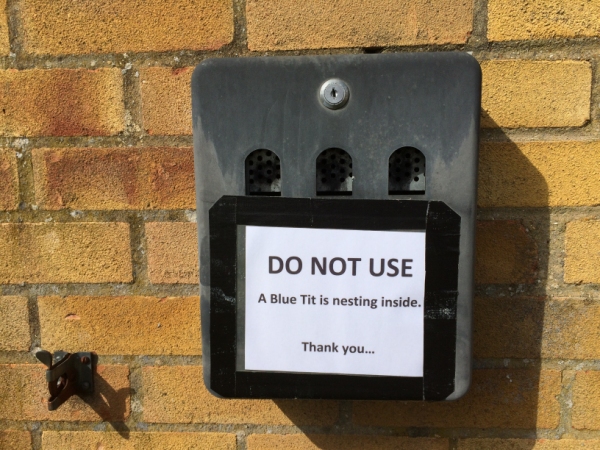 NEWS Update - 28th March 2017
REMINDER - Spring Meeting
Will be held on Friday 7th April at 7pm in the Club House. All are Welcome to attend.
NEWS Update - 23rd January 2017
Welcome to Members a Potential new Members
Wicklewood Bowls Club, situated behind the village hall, are celebrating the opening of their bowling green for the coming season on the 29th of April. The green opening commences at 5pm and allows members to have the first bowl of the new season, followed by a social get together, including food provided by members and, supported by a well stocked bar. The club have a very active bowling season with " roll ups " every Thursday afternoon and one Saturday in each month. The members organise either a quiz or Beetle drive after the Saturday Roll up adding to the fun nature of the day. The club are also very active in three separate bowling leagues, both home and away games taking part throughout the bowling season. Members of the club always give a very warm welcome to anyone interested in becoming a member, those new to the game of bowls and those who have played before. Details can be obtained by calling the Chairman, Mike Harris, on 01953602357.

Also dates for your diary - Wine and Cheese, Sunday 6th August 2017 and Quiz and Fish & Chips, Friday 10th November 2017.


NEWS Update - 11th January 2017
Sad News, we announce the death of Martin Ashbolt on the 24th December 2016
Martin was a founder member and Trustee of Wicklewood Bowls Club and a very active member until recent years when he had to give up bowling. In the 1970's Martin introduced the 'Ashbolt Cup' which we still play today; We send our condolences to Martin's Family and friends and a thank you for his major involement in the Bowls Club.